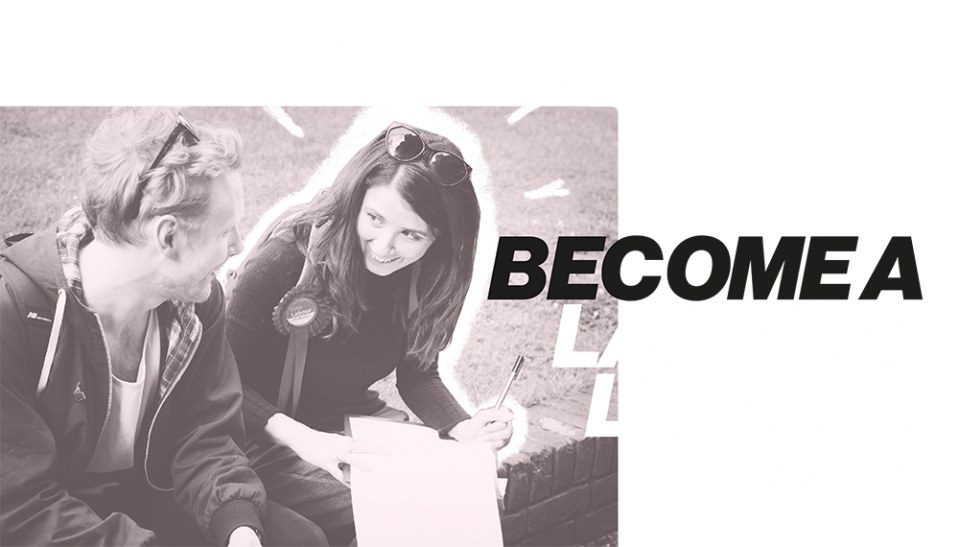 The next few weeks are some of the most important weeks of our lives. It's either socialism with Jeremy Corbyn or disaster capitalism with Boris Johnson - and it's all down to us.

We need as many of us as possible out canvassing, phone banking and volunteering every evening and weekend between now and polling day on 12 December.
But we want you to make an even bigger commitment. We want you to become a Labour Legend and commit a week or more to the campaign full time. Book time off work, move your classes around if you're a student - do whatever you have to do. It's time to step up!
Labour Legends will be doing a number of things: staying over in a marginal constituency and helping run the canvassing operation there, running a digital volunteer team from home, and much more.
Why is this so important? The biggest problem with running a people-powered campaign is consistency. Local organisers in marginals and campaign staffers need reliable people who they can count on for more than one evening. They need people who can take on leadership roles and commit extended periods of time.
Don't worry if you've never done something like this before - we'll support you every step of the way. Tell us how much time you can commit, what your skills are and where you're located, and we'll find the perfect way for you to step up.
This is the chance of a lifetime, and we all need to make big commitments to win.
Let's do this.
By clicking below you are consenting to receive communications about Momentum's campaigns, campaigns we support, and how you can support and be part of them. For more information please see our privacy policy.
Step up and commit to working on the campaign full time for a week or more